Much to be Thankful for
November 23, 2016 / General, Industrial Networks, Best Practices
There is much to be thankful for in our industry these days as market growth continues to be fueled by the IoT and big data driving the need for LAN and data center upgrades.

We also wanted to take a minute to let all of our Cabling Chronicles blog fans know just how thankful we are that you continue to read our blog. We are committed to providing you with expert, valuable information to keep you informed about what's new in the world of cabling, testing and standards.
And of course we are thankful for all of our customers for their continued support. Based on this year's past blogs, we've decided to compile a list of the top ten things our customers can be thankful for this holiday season.
Versiv Kit Configurator
How will you be using your Versiv?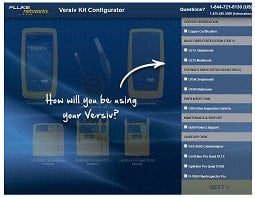 Please check out our Cabling Chronicles blog for topics you might have missed, or to revisit one you would enjoy reading again. And feel free to let us know what testing features you're most thankful for!