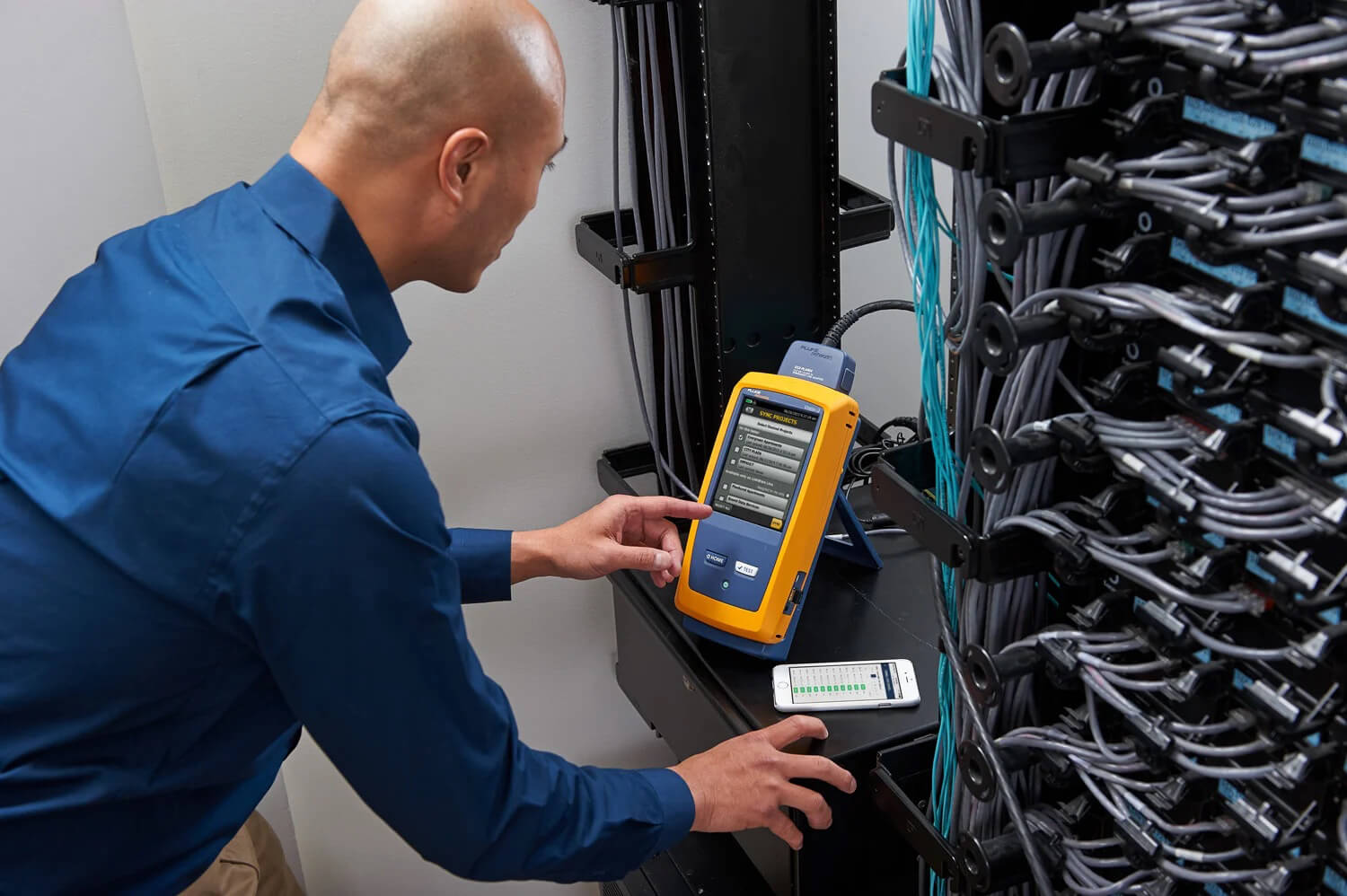 The VersivTM Cabling Certification System accellerates every step of the fiber and copper certification process.
"The speed, flexibility, and project management features of the Versiv platform kicks our performance up to a new level," said Stevenson. "As a leader in the marketplace, we need to use the latest and greatest technologies available to deliver the best outcomes possible for our customers. Versiv does just that."

- Roger Stevenson, Services Director, ExcelRedstone
There are so many ways to configure your Versiv Cabling Certification System; let us help you find the Versiv that best fits your needs.
Fill out this form and someone will call to answer your questions.