So You Want to Upgrade to Wi-Fi 6?
February 27, 2020 / General, Installation and testing, Upgrading and troubleshooting, Best Practices
In the first of this two-part post, we'll discuss the new and upcoming Wi-Fi 6 standards and the performance benefits. Our subsequent post will cover how to make sure that your cabling plant is ready.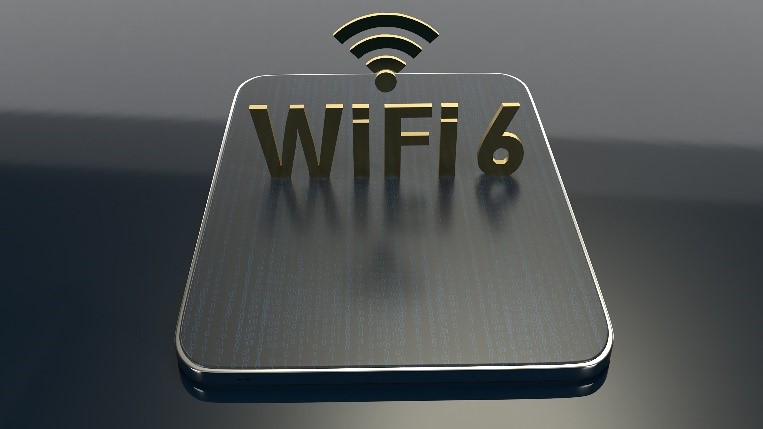 In September 2019, the Wi-Fi Alliance launched is Wi-Fi CERTIFIED 6 certification program for Wi-Fi devices based on the upcoming IEEE 802.11ax Enhancements for High Efficiency Wireless (HEW) LAN standard, scheduled to be ratified by the middle of this year. Like we've seen with past generations of Wi-Fi, devices are starting to show up in the marketplace well ahead of the standard and are rapidly becoming the norm.
Netgear, Arris and Asus recently introduced Wi-Fi 6 access points, and even Comcast has announced a Wi-Fi 6 version of its Gateway for residential use. The latest iPhone 11 and Galaxy S10 smartphones include support for Wi-Fi 6, and Lenova, HP and Dell have all announced laptops with Wi-Fi 6 on board. And there's more to come with the introduction of Wi-Fi 6E that is expected to unlock the full Wi-Fi 6 feature set to dramatically improve the wireless experience.
Now that it's officially here, many enterprise businesses are looking to upgrade. Let's take a closer look at what you get with Wi-Fi 6 and what upgrading entails.
Just Keeps Getting Better and Better
Wi-Fi 5 (802.11ac) finally gave us wireless speeds beyond 1 Gb/s, which was the main driver for IEEE to introduce 2.5GBASE-T and 5GBASE-T that allows the installed base of Category 5e and Category 6 to potentially provide support. But apparently with virtually everyone using the wireless network, those speeds just weren't enough. Enter Wi-Fi 6 with the ability to now deliver 10 Gig transmission through the use of eight spatial streams that each transmit at 1.2 Gb/s compared to Wi-Fi 5 at just 866 Mb/s per stream.
Wi-Fi 6 also can operate in both the 2.4 GHz and 5 GHz bands versus the 5 GHz band only for Wi-Fi 5. While the 5 GHz band continues to be used primarily for less interference and faster rates (the higher the frequency, the more radio waves), 2.4 GHz is still better at penetrating solid objects and covers longer distances (about three times farther than 5 GHz). There's also less interference today in the 2.4 GHz band since many of the devices such as cordless telephones that use this band are going by the wayside. Wi-Fi 6 has the capability to use both frequencies simultaneously to increase the amount of data that can be transmitted.
Apparently, as more and more devices take advantage of Wi-Fi, even Wi-Fi 6 is expected to be impacted by congestion. That's where Wi-Fi 6E comes in with its ability to also operate on the 6 GHz band. Wi-Fi 6E will extend the capacity of Wi-Fi 6 by using up to 14 additional 80 MHz and 7 additional 160 MHz non-overlapping channels in the 6 GHz band. Primarily intended for applications like high-definition video streaming and virtual reality, Wi-Fi 6E will support even more users to reduce congestion—and it won't be plagued by older Wi-Fi 5 devices using the 5 GHz band. In other words, only those devices with support for Wi-Fi 6E get to use the 6 GHz spectrum.
When Wi-Fi 6E comes to fruition is anyone's guess since the use of the 6 GHz spectrum requires regulatory approval by the US Federal Communications Commission, and while they say it's coming, we all know just how quickly federal government approvals DON'T happen. But once regulatory approval does come through, Wi-Fi 6E devices are expected to hit the market immediately.