Standards Update: Copper on the Move
May 21, 2015 / General, Standard and Certification
In the 2009/2010 timeframe, copper standards got a lot of attention with the publication of the TIA-568-C standards and ISO 11801 2nd edition for 10-gigabit copper cabling, as well as IEEE 802.3at for PoE Plus.
While more applications and devices continue to take advantage of that technology, there has been plenty of standards development action taking place behind the scenes that is keeping copper on the move.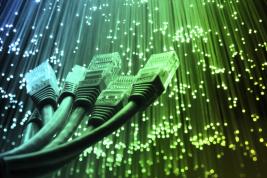 An Early Adopter's Dream
Over the last few years, Category 8 has been gathering momentum, and TIA is now moving the 568-C.2-1 draft for this cabling to an industry ballot. This means it is possible that we could see publication as early as the end of this year. While category 6A and 10GBASE-T are just now becoming commonplace in the data center for switch-to-server connections, we can now say that copper cabling technology will be ready for what comes next—25GBASE-T and 40GBASE-T. As they did with category 6A, early adopters will therefore jump on the category 8 bandwagon.
The good news is that there is strong support for this document and the requirements for category 8 have been relatively stable for some time. On the other hand, there are still some issues relating to testing. In particular, there are discussions regarding the performance of the reference test plugs and their measurement techniques. This is definitely something that needs to get worked out—these test are fundamental to determining category 8 compliance as they form the basis of being able to measure components such as jacks, cords and cable links.
More Power to Consider
Another movement for copper is the inclusion of a Pair-to-Pair Parallel Resistance Unbalance (P2PRU) cabling parameter in TIA and ISO standards. Included in some ISO/IEC documents, this measurement has not historically been specified by TIA. But now with higher power delivery applications like four pair PoE that has the potential to deliver up to 100W (IEEE802.3bt), TIA has reconsidered their position and adopted the IEEE approach of using the parallel resistances of the pairs to calculate P2PRU.
TIA, among other committees, is also investigating how to determine if the installed base of cabling can support higher power, since P2PRU was not previously specified by most cabling manufacturers. One way around this conundrum is to use DC loop resistance testing data that was conducted, as it can provide an estimation of P2PRU. While the measurement can provide a basic level of confidence for higher power PoE, users should beware that older generations of testers may not have had adequate enough DC loop resistance measurement accuracy to ensure compliance.
Entering into Round Four
Believe it or not, it's been 24 years since the introduction of the TIA 568 standard, and we are now rapidly moving into round four—568-D. The 568-D series documents will superseded the previous edition and include all of the various addendums released since the publication of the C series. Since the focus lately has been developing the category 8 standards, work has yet to begin on TIA-568-D.2. But it is expected to commence before the end of 2015.
Globetrotting Along
While there is a lot of movement within North American standards, copper standards are also on the move around the globe. 14763-2 Amd 1 is awaiting publication by the IEC central office, and the ISO/IEC 18598 will be circulated as a committee draft for voting very soon. Both standards describe requirements for automated infrastructure management (AIM) systems), with a focus on the information exchange between management systems and connected applications—a topic growing in importance among industry insiders.
The 3rd Edition of ISO/IEC 11801, which includes the new 8.1 and 8.2 classes, has progressed to the committee draft (CD) stage, and it will be split into 6 parts. The general requirements will be provided by 11801-1, and requirements specific to certain types of installations will be included for Office (11801-2), Industrial (11801-3), Home (11801-4, Data Centre (11801-5) and Distributed Building Systems (11801-6). This latest edition will also include definitions for new (non-generic) cabling structures within the sub parts of the 11801 series, such as the end-to-end link within 11801-3 and the direct attach link within 11801-5.