LinkIQ Shipping Update for Lithium-Ion Batteries
The LinkIQ tester contains a Lithium-Ion Battery.
To comply with air cargo regulations, Fluke Networks requires the battery be removed from the LinkIQ tester before shipping (see steps below).
Please keep the battery in a safe place as you will need to re-install it when your tester is returned.
Unlock the battery door to access the battery compartment.
Remove the battery door.
Dislodge the battery and disconnect the connector in the top right corner of the battery compartment.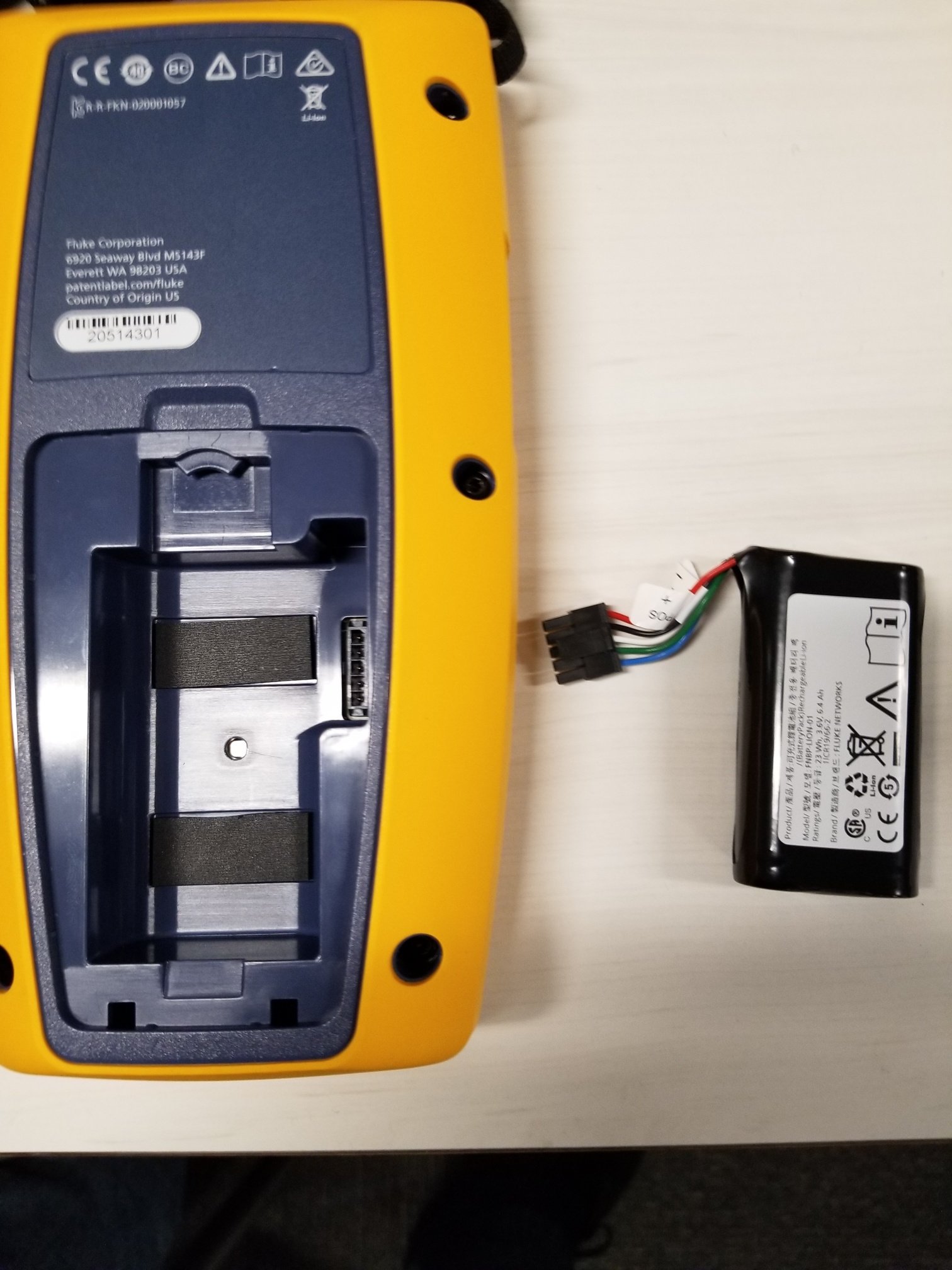 Here is a detail of the battery pack. Note that the connector is keyed, so it only fits one way on the connector on the Link IQ.
After your LinkIQ is returned from the Service Center, follow the steps above in reverse order to reconnect the battery pack.