You Too Can Transform How You Do Business
May 7, 2019 / General
Last week, Fluke Networks announced that the number of results uploaded to our LinkWare Live cloud service has exceeded 20 million. If you're one of the many who contributed to the doubling of total results over the past year, you've already witnessed the benefits and cost savings of managing cabling certification jobs anytime, anywhere, with anyone on any device.
If you're not, it's time to put aside any misgivings and misconceptions to give LinkWare Live a chance – it might just transform how you do business and ultimately improve your bottom line.
Cloud Illusions
Cloud-based services and applications have been around now for decades, and you're probably using at least a few of them in your daily life – think Salesforce, Dropbox, GotoMeeting, Google Docs, LinkedIn and even Microsoft Office 360. But for as long as the cloud has been around, so have the misconceptions.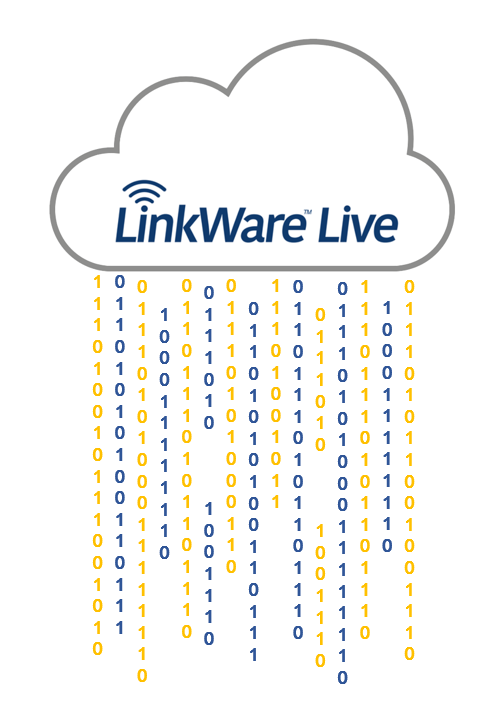 One of the biggest reasons we hear for not wanting to use a cloud-based service is concern surrounding security – the fear that someone will access your personal information and the data you collect. In reality, cloud-based services are more secure than on-premise systems due to cloud providers' greater resources and increased focus on security and reliability. We can attest to that.
We've also heard concerns about customer data being co-mingled since the information all resides on the same network. Perhaps this was a valid concern when the first cloud-based solutions were launched back in the 1990s, but we've come a long way. Saas (Software-as-a-Service) is the largest and most developed part of the cloud, and today's providers go to great lengths to ensure that the data they store is only available to the user who owns that data. We can attest to that too.
And then there's the most ridiculous excuse we've heard yet – a cloud-based application is going to put someone out of a job. Transitioning to using LinkWare Live doesn't make someone on your team obsolete—it just frees them up to spend more time developing your business. Think about it. Would you rather have someone spend their time setting up multiple testers, manipulating data in spreadsheets and driving around locating misplaced testers, or would they be better leveraged out on a sales call drumming up new business or certifying cable links out on the job site?
If you have any of these old (now defunct) misconceptions, perhaps you really don't know clouds at all…
Don't Knock It 'Till You Try It
With LinkWare Live launched in 2014 for use with any Fluke Networks' Versiv™ tester and over 20 million uploaded results, we are quite confident that any misconceptions at this point are just feeble excuses. And with that many results, it's obviously benefiting your peers.
LinkWare Live is so much more than uploading and storing your testing and certification results from field testers to access later from anywhere for managing and reporting. With LinkWare Live, project managers can setup testers for technicians in advance from any location, helping to eliminate any mistakes (and potential retesting). Cable IDs can even be set up centrally and loaded into remote testers, and they can be downloaded to labelers from Brady, Brother, Dymo and Epson for consistent labeling and reporting.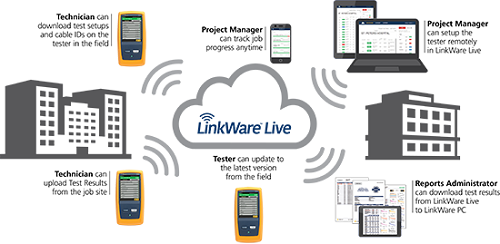 And if you want to track progress, location and calibration status, you can do that too. That's right – managers can track job progress on individual testers, as well as the user and last location the tester was connected to LinkWare Live. It even displays the location of all testers on a Google Maps interface. You can also see if your testers are calibrated and running the latest firmware – a huge timesaver that avoids project delays or expensive retesting caused by using an out-of-date or non-calibrated tester.
If you're not reaping the benefits of LinkWare Live, you're missing out on one of the easiest ways to transform your business.  Did we mention that LinkWare Live is FREE for all Versiv users? It takes just a few minutes to set up your LinkWare Live account and start saving time and money at www.linkwarelive.com.