Social Distancing the LinkWare Live Way
May 29, 2020 / General, Installation and testing, Best Practices
While everyone has been working smart and social distancing, LinkWare Live surpassed another milestone with over forty million test results uploaded since it was launched back in 2015. Last spring, we passed the twenty million mark meaning that LinkWare Live usage continues to grow exponentially, with total uploads doubling about every 12 months.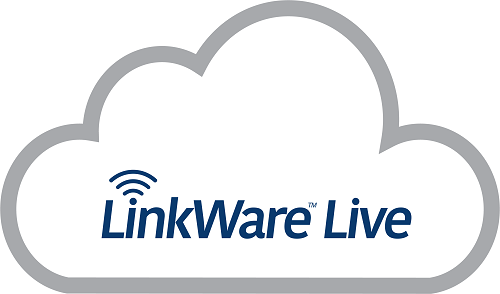 As you might expect, the monthly uploads have slowed in the last few months, dropping from an average of 1.4 to 1.1 million or about 21%. That is still a lot of testing, and you might wonder why it hasn't fallen more. One hypothesis is that, although the number of cables being installed and certified is down, using LinkWare Live is actually becoming more popular as customers realize that it makes social distancing easier.
Unlike some of us who work from home, techs must be on the jobsite to certify the cabling. (A certification robot might be an interesting idea, but we expect customers would not purchase one until their Versiv wears out, and this pandemic will be a memory when that happens.) Although most people adopt LinkWare Live to streamline work processes and save money, LinkWare Live also facilitates social distancing by allowing key parts of the job to be done remotely.
First, and most popular, LinkWare Live lets techs send their results back to the office without going there. That saves gas and time, and, most relevant, removes the need to meet in person. Uploading the results from the tester is easy using onsite Wi-Fi, a phone as a hotspot, or even when the techs return home. You can then use LinkWare Live to generate the customer reports with a few clicks. Even if you still use LinkWare PC to store your results and generate your reports, you can transfer results this way – LinkWare PC can download results from LinkWare Live. (Side benefit: the results are still safely backed up in the cloud.) You don't have to do anything other than create a LinkWare Live account ahead of time and share the password with your team. We demonstrated how easy that is in a recent "Snack-Sized No-Slides" webinar.
Second, to make sure testing's done right the first time, even from a distance, use LinkWare Live to set up testers remotely. Instead of traveling out to the jobsite to assist technicians in setting up the testers for the job, project managers and leads can set up the tests in LinkWare Live from their office or home with a PC or tablet and they are stored to the cloud. Each project can include multiple cable types (both copper and fiber), test limits, and identifiers. Techs in the field just touch "Sync" on their Versiv tester, see what projects are available and download the setups for the job at hand. The Versiv testers can hold multiple projects, so this may only need to be done once even when working on multiple jobsites.
LinkWare Live facilitates remote operation in additional ways. Project managers can check the status of jobs as tests are uploaded and quickly see if something is going wrong, such as failing tests or results uploaded from uncalibrated equipment. LinkWare Live helps by automatically flagging unexpected settings or identifiers. The identifiers can also be downloaded to leading labeling solutions, eliminating another reason for the PM to travel to the jobsite (not to mention labeling errors). Calibration status and software versions can be checked remotely, and if an update is needed, it can be done over Wi-Fi – no need to return to the office. Finally, you can track the location of your testers on a map to see when they last synchronized.
Sign up for your free LinkWare Live account at https://www.linkwarelive.com/.