Smart Testing for Fiber to the Desk
November 8, 2017 / General, Installation and testing, Industrial Networks, Best Practices
Fiber to the Desk (FTTD) applications have long been lumped in with other FTTX applications with the "X" signifying a variety of fiber optic access points, including Fiber to the Home (FTTH), Fiber to the Premise (FTTP), Fiber to the Curb (FTTC) and Fiber to the Building (FTTB). But it's important to remember that FTTD is a premise application while many of the others are considered outside plant.
Perhaps FTTD has been lumped in with the other FTTX's because it hasn't been an overly common deployment within the premise LAN environment and has not received much attention in recent years. That's not to say that FTTD doesn't have its place in some environments and scenarios. And when it is deployed, you'd better know the best way to test it.
When is it Deployed?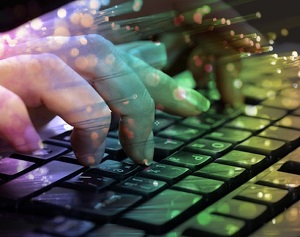 Deploying FTTD in a premise application is usually a solution for one or more of the following:
Security – Because optical fiber is immune to electromagnetic interference (EMI) and radio-frequency interference (RFI), it is more difficult to tap. And when someone does try to tap into a fiber optic link via a splice, it is easily detected. That's why we find a lot of FTTD deployments within government facilities where security is critical.
Enhanced Bandwidth – While not typical, there are some specialty applications that require more bandwidth than what is possible with copper cabling (think high-end 3D animation or operations that need to move large sums of data at high transmission rates like analytics).
Extended Distance – This one is a little tricky since the standards specify horizontal permanent links at a maximum distance of 90 meters, regardless of the media type. But let's face it – we all know that fiber is often used to connect to devices that must reside further than 90 meters from the telecommunications room.
Versiv Kit Configurator
How will you be using your Versiv?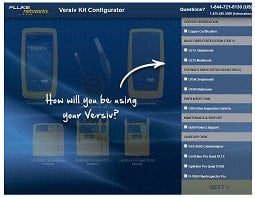 How is it Deployed?
FTTD applications are usually deployed using a fiber switch in the telecommunications room with duplex fiber cables run to a duplex fiber adapter installed in a work area faceplate. Computers and other equipment can be outfitted with fiber network interface cards (NICs) to connect to the outlet, or a media converter of sorts could be used to transition the signal from optical to electrical with standard RJ45 patch cords making the final connection from the converter to the device.
If FTTD is required for distance or security purposes rather than bandwidth, it would be typical to find 1 Gig or 10 Gig duplex fiber links such as 1000BASE-SX or 10GBASE-SR using OM3 or OM4 multimode. Passive optical networks using simplex singlemode fiber, splitters and wave division multiplexing (WDM) technology are another form of 1 and 10 Gig FTTD applications that we will cover in a future blog.
Albeit rare, if higher 40 Gig speeds are required to the desk, you may see BiDi FTTD applications where 40 Gig runs over a duplex OM3 or OM4 fiber link using WDM technology. Multi-fiber MPO connectivity for parallel optics 40 Gig are not very practical for FTTD applications.
How Do I Test It?
Testing FTTD applications isn't much different than testing fiber links in the data center. In fact, it can be more cumbersome since the far end of the link it not located within the same space and could potentially be in a secured space.
FTTD testing can be accomplished via simple Tier 1 insertion loss testing using an optical loss test set such as the CertiFiber Pro. This is the most accurate way to determine the insertion loss of a link. Tier 2 certification, using an Optical Time Domain Reflectometer (OTDR), provides the loss of each component in the link. Knowing the weakest link in the channel is essential for troubleshooting and helpful in case of future performance upgrades. When performing Tier 2 certification, it's important to do it in both directions —it's really the only way to get accurate measurements when using an OTDR. Otherwise, if the fiber on either side of a connector has different backscatter coefficients, testing in only one direction may cause a connector to appear as having either much higher or much lower loss then it actually does – sometimes even negative loss (which is, of course, a physical impossibility). Averaging the results of both directions, however, will provide an accurate measurement.
With FTTD applications, bidirectional testing can be complex unless you have a tester like the OptiFiber Pro that uses a loop at the remote end that allows two fibers of a duplex link to be tested in one shot without moving the OTDR to the remote end, allowing the technician to stay in the telecommunications room to conduct the test.
SmartLoop is ideal in a high security FTTD scenario where the technician may not have clearance to enter the space where the work area outlet is located. An individual with security clearance can easily be taught to connect the loop at the remote work area outlet. You can read about such a scenario here.