Versiv WiFi Considerations
Versiv mainframe units are capable of connecting to WiFi ONLY IF the USB WiFi dongle VERSIV-ADP-WIFI is connected to the USB port on the right side of the tester.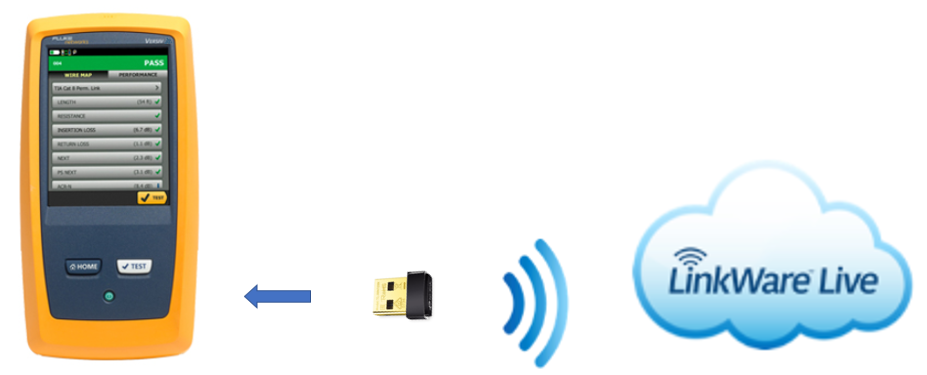 Without the WiFi adapter, the Versiv mainframe will be unable to connect to any WiFi network and SYNC projects and results to LinkWare Live.
The recommended WiFi dongle is also sold as TP-LINK TL-WN725N (versions 1 & 2). When inserted into the USB port on Versiv, you should hear an audible sound when Versiv recognizes the WiFi dongle (Make sure in Tools>Audible Tone is On).
If you go to Tools > Network >WiFi and attempt to connect without the WiFi dongle attached, Versiv will display these screens:
What does a successful WiFi connection look like?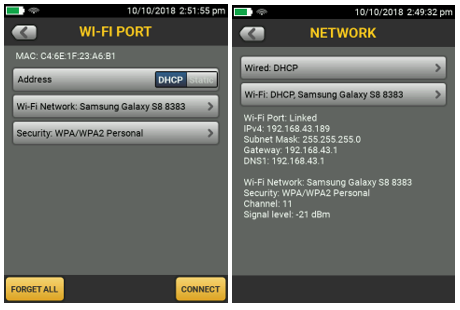 See also
All Videos in This Series