SYNC Versiv to LinkWare Live using Mobile Phone as Hotspot
Here are the steps to SYNC Versiv to your LinkWare Live Organization using your mobile phone as a hotspot. The screenshots in this article are from Versiv using the TP-Link Wireless adapter connecting to a Samsung Galaxy S8.
On the mobile phone, go to Settings, Mobile Hotspot and Tethering, and turn on Mobile Hotspot.
Set a password and note the network name set on the mobile phone.
Connect the TP-Link WiFi Adapter to the USB port on the right side of the Versiv main unit.
NOTE: If your Versiv mainframe model is VERSIV2 and WiFi-enabled at the factory, you do not need the TP-Link WiFi Adapter connected to your Versiv.
On Versiv, go to Tools, Network, and tap WiFi: DHCP.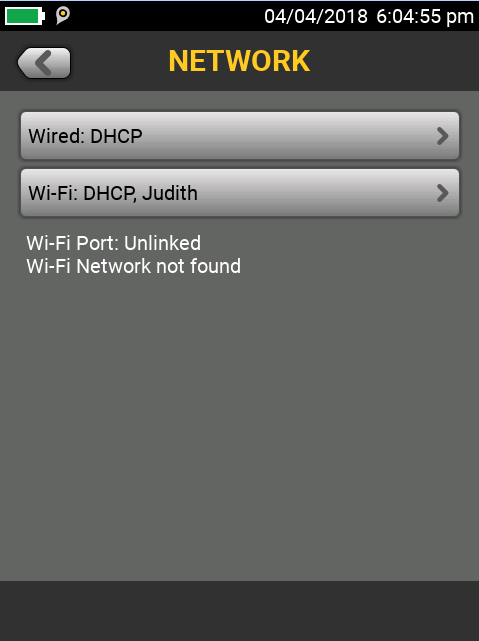 Tap the WiFi button again.
Versiv will look for and display available WiFi networks.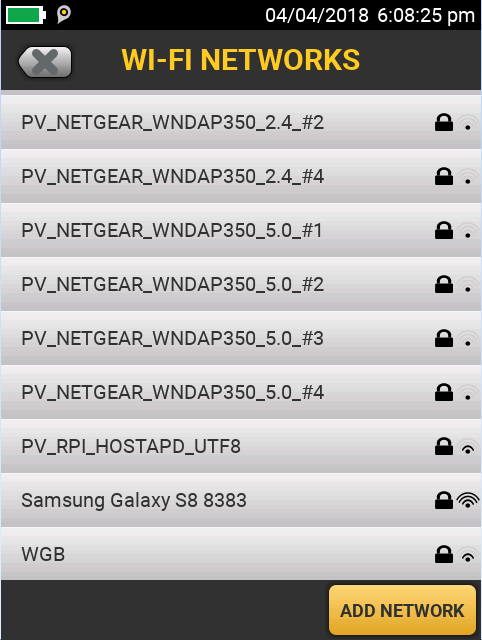 Choose the WiFi Network that corresponds to your mobile phone (Samsung Galaxy S8 8383).
ADD NETWORK can be used in cases where you need to connect to a non-broadcasting access point.
After you choose the WiFi Network, you are returned to the WI-FI Port screen.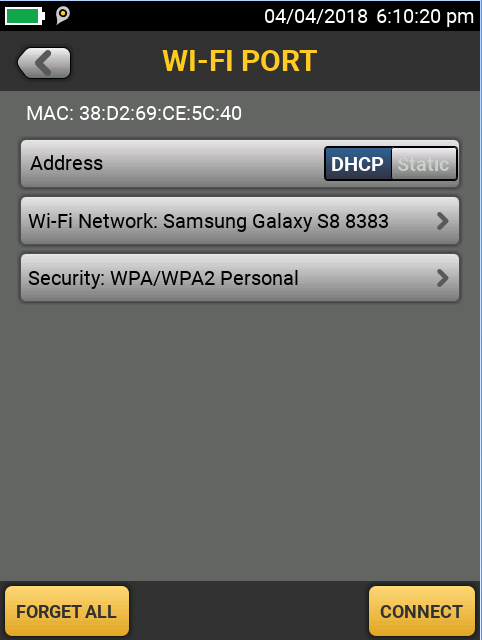 Next, Tap Security and select the Authentication from among these choices, and Password.
Open
WEP
WPA/WPA2 Personal
WPA/WPA2 Enterprise
Tap the left arrow to go back.
When you are satisfied with your selections, Tap CONNECT.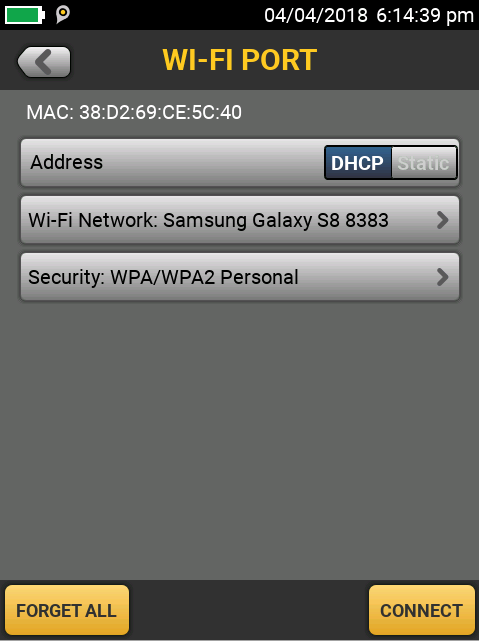 A successful connection will show connection and channel details.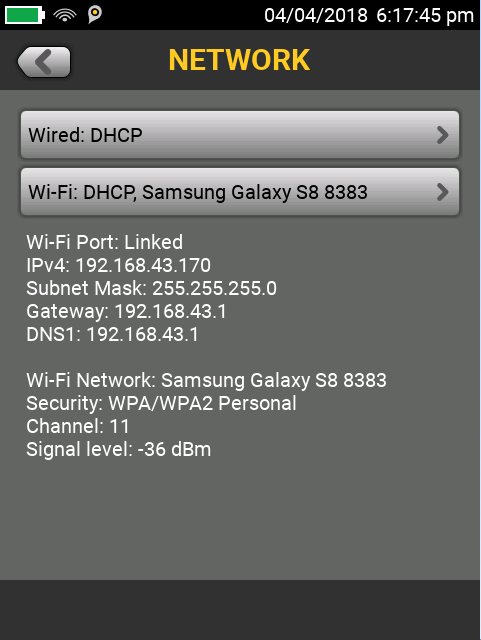 Press the HOME button on Versiv, then Tap SYNC.
Enter your LinkWare Live username (email) and password; Tap SIGN IN.
Select the project(s) you wish to SYNC to your LinkWare Live Organization and then Tap the yellow SYNC button.
Done.