Previewing Our BICSI Presentation on Passive Optical Network (PON) Testing
January 24, 2018 / General, Standard and Certification, Industrial Networks
A passive optical LAN, also sometimes referred to as simply a passive optical network (PON), is a point-to-multipoint architecture that used passive optical splitters to split optical transmission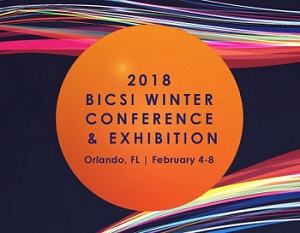 signals from a single strand of singlemode fiber into multiple outputs. The technology has gained wide acceptance in outside plant applications, and it is now gaining traction in premise applications—especially in government and hospitality markets.
Passive optical LANs consist of an optical line terminal (OLT) that connects to the splitters via singlemode fiber and from there to multiple optical network terminals (ONTs) located at the device or work area locations. The ONTs then convert the signal to copper outputs for connecting to phones, computers, video displays and other devices.
Just like any fiber optic system, passive optical LANs require insertion loss testing. But as an application that uses multiple wavelengths over a simplex singlemode fiber, field testing a passive optical LAN has some unique considerations described in the IEC 21280-4 standard. That's why Fluke Networks will be covering the topic on Wednesday, Feb 7th from 9 to 10 a.m. at the BICSI Winter Conference & Exhibition in Orlando.
Let's take a closer look at what you'll learn.
Three Wavelengths Covered by Two
Via wave division multiplexing (WDM) technology, passive optical LANs use three different wavelengths over a singlemode fiber – 1310nm, 1490nm and 1550nm. The 1490nm wavelength is used to carry data downstream from the OLT to the ONT, while 1310nm is used for upstream transmission. The 1550nm wavelength is typically reserved for RF video signals.
At BICSI, you'll learn why testing passive optical LANs only needs to be done at the 1310 and 1550nm wavelengths and why if both pass, you can rest assured that 1490nm will also pass. You'll also learn why if one of the two wavelengths doesn't pass, there is a problem—longer wavelengths are more sensitive to bending losses so they may only show up at the 1550nm wavelength.
Loss of New Proportions
Loss budgets in an enterprise fiber backbone are rather stringent, especially for 40 and 100 Gig multimode applications with a maximum channel insertion loss of just 1.5 dB over just 150 meters of OM4 multimode fiber. You might therefore be surprised to learn that the insertion loss for a passive optical LAN must be at a minimum of 13 dB and a maximum of 28 dB.
Just like other fiber systems, Tier 1 insertion loss testing for a passive optical LAN is done using an optical loss test set like Fluke Networks' CertiFiber® Pro with a one-jumper reference. And just like other fiber systems, the overall loss is based on everything that lies between the equipment (the OLT and ONT in this case), including cable, connectors, splitters and splices. At BICSI, you'll learn how to calculate the loss for each splitter, which has a maximum permitted loss of 3.9 dB. And you'll learn how as you increase the split, the light coming out of the splitter is further attenuated, which is why a 1X16 splitter will exhibit about 14 dB of loss.
You'll also learn troubleshooting techniques for passive optical LANs, and how to troubleshoot a connectivity issue on a live system using an out-of-band wavelength that won't interfere with the active passive optical LAN signals.
Inspection at Every Angle
It's important to remember that just like in any fiber optic system, all connectors should be inspected, cleaned if necessary and inspected again before installation. The connectors used in a passive optical LAN are angled physical connectors (APC) where the fiber end face is angled to reduce reflectance and potential damage to transmitters and amplifiers.

You'll learn why the angle may require "twisting" the connector to get it to accurately show up when inspecting with a microscope, as well as the unique cleanliness criteria per industry standards.
Come Learn More!
To learn more about the architecture of a passive optical LAN and how to certify that the installation meets the latest industry standards, come see our own Jim Davis present Field Testing and Troubleshooting of PON LAN Networks Per IEC 61280-4 on Wednesday, Feb 7th from 9 to 10 a.m. at the BICSI Winter Conference & Exhibition in Orlando.
And for hands-on demonstrations and one-on-one time with our experts, stop by the Fluke Networks Booth #309 during exhibiting hall hours.