Fluke Networks Offers New Wireless Bundle
November 18, 2013 / General
Cabling installers and contractors who provide wireless network deployments for businesses, government organizations and other customers can expect to see a rapidly growing market over the next several years.
Enterprises are moving away from traditional wired networks and replacing them with Wi-Fi networks, as more users are demanding access to the Web and corporate data and applications from their wireless devices. They expect this access to be available from virtually everywhere, and especially within company locations.
Indeed, Wi-Fi is becoming ubiquitous as enterprises deploy it for mobile business applications such as customer relationship management, inventory management, email, collaboration and other applications. Having these apps available on wireless networks can lead to benefits such as increased flexibility and improved productivity.
This demand for wireless access will continue to be fueled by trends such as the growing use of mobile devices in the workplace, the growth of social media and cloud-based services, and the emerging big data and analytics endeavors by organizations.
Increased use of Wi-Fi is also being driven by carriers, who are striving to build a growing number of hot spots to support customer demand. More people are using their devices for data as well as for voice, and the carriers must be able to support high-speed data traffic over wireless networks.
Rather than continuing to build cell towers, which is more costly and takes time, carriers want to deploy Wi-Fi hot spots at locations such as hotels, airports and restaurants. There is also expected to be a huge increase in the number of homes with Wi-Fi access, driven in large part by growing demand for high-definition video on television.
Both enterprises and carriers will be relying on cabling installers, systems integrators and contractors to install and validate the Wi-Fi networks they need.
To help installers meet this growing demand for wireless networks and deliver high-quality installation and validation services to customers, Fluke Networks is launching a new wireless bundle offering. The bundle enables users to take into account walls, doors and windows when planning a network installation; figure out how much signal is needed; measure throughput; and perform other functions related to network installation and validation.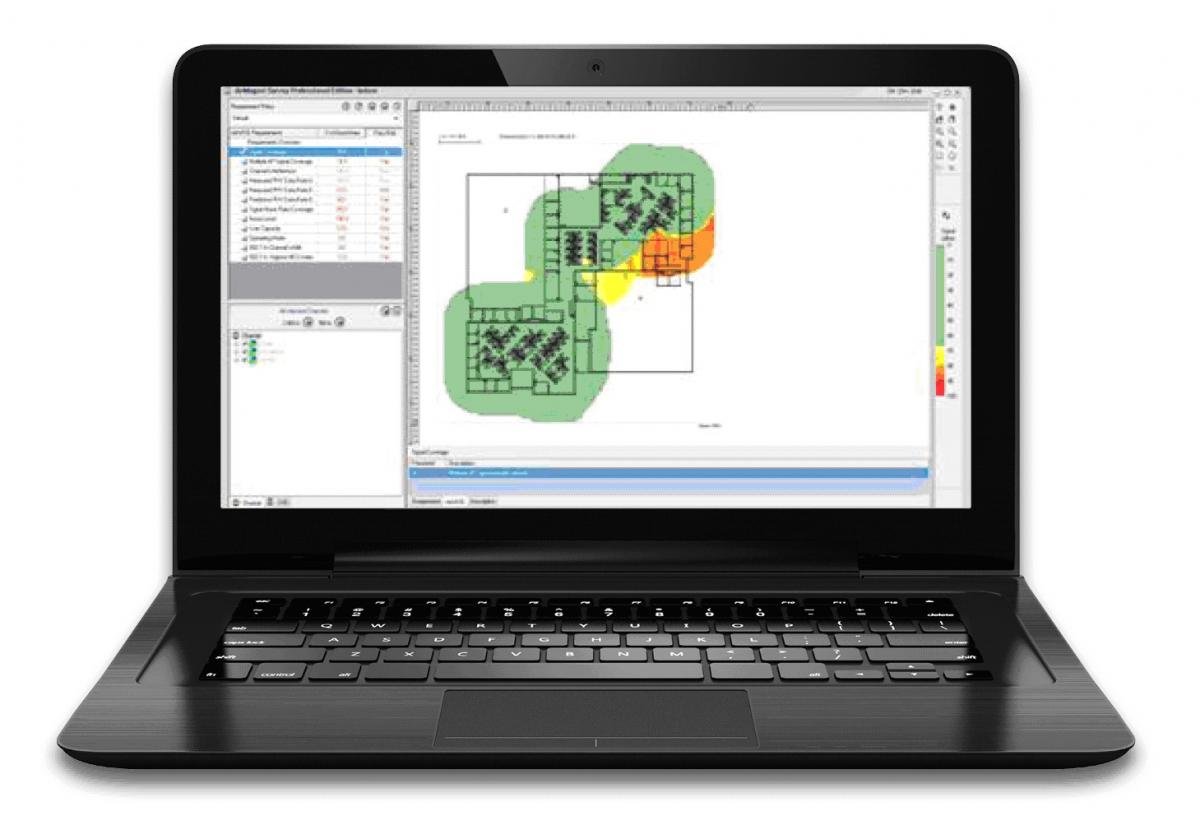 The components of the bundle include:
AirMagnet Survey, the industry's most accurate solution for planning and designing 802.11 a/b/g/n as well as 802.11ac wireless LANs for optimal performance, security and compliance. AirMagnet Survey goes beyond simply verifying RF coverage. It plots actual end-user network performance in terms of connection speed, throughput and packet statistics. The end result is a complete Wi-Fi "weather map" of all critical RF and end-user performance metrics.
AirMagnet AirMapper PRO is the most accurate and complete heat map, Wi-Fi network design and deployment application available on the Android platform. It allows users to design BYOD-ready WLANs by measuring true end-user experience using a smart device.
AirMagnet Survey Training Series, which is designed to help companies understand and use the features that make up AirMagnet Survey Pro, including AirMagnet Planner. The series is organized into 21 video segments for a total of four hours of comprehensive computer-based training.
Gold Support. Organizations can buy Gold for Survey Pro and get access to continuous technical support, free software upgrades (new features and product enhancements), one additional copy of AirMagnet Survey Training and more.
With the new bundle, users can deploy accurate WLAN networks right the first time, ensure that the WLAN is BYOD ready, avoid costly redesigns of the network and minimize IT troubleshooting costs for customers, and confidently validate WLAN deployment with Pass/Fail Reports. They can purchase AirMagnet Survey PRO, two AirMagnet Survey training classes and two copies of AirMagnet AirMapper PRO and save more than $1,900.