OTDR Port Connection Quality - OptiFiber
As with all fiber measurements, everything must be clean. The Technical Assistance Center has seen too many cases where the port on the OTDR is dirty or the launch fiber ends are dirty. For this reason, Fluke Networks has added a new feature called OTDR Port Connection Quality. To benefit from this new feature, please ensure your testers have the latest software.

Before each OTDR measurement, OptiFiber evaluates the launch condition.





If the launch condition is poor, as shown above, you will likely see the following message: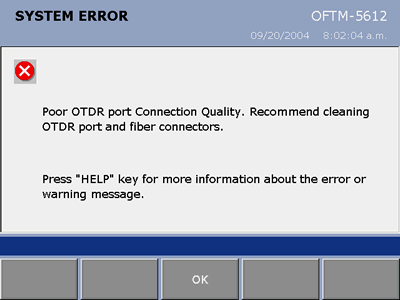 Using the FiberInspector and the SC Bulk head adapter, we can view the port on the OTDR: (shown below)




Clearly the port needs cleaning. Foam Q-tips are a good tool to use to do this. Dont forget to clean the launch cable as well!

Having a dirty port or fiber can dramatically affect the OTDR Trace.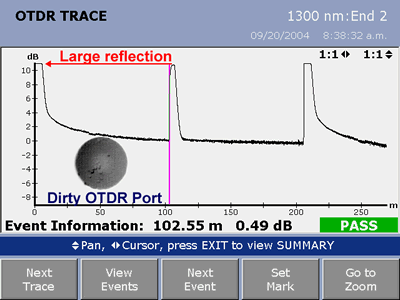 Notice how the first event loss changes from 0.49 dB to -0.24 dB. The fiber under test has a miss-matched fiber and is only correctly identified when the launch condition is good.

The OTDR Port Connection Quality is saved along with the test result. To view it, press F2 View Events followed by F3 View Details as shown below: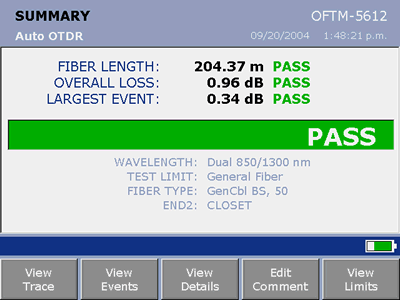 Learn About:

-
OTDR
,
Fiber Testing