To do an OTDR test on a long fiber, the OptiFiber uses wider pulse widths to increase dynamic range. Wider pulse widths make wider dead zones, which can hide the first connector and the fiber at the near end of the link.
To make sure you see the measurements for the near end of the link, use a launch cord that is longer than the dead zone. The table below shows examples of minimum lengths of launch cords for typical links.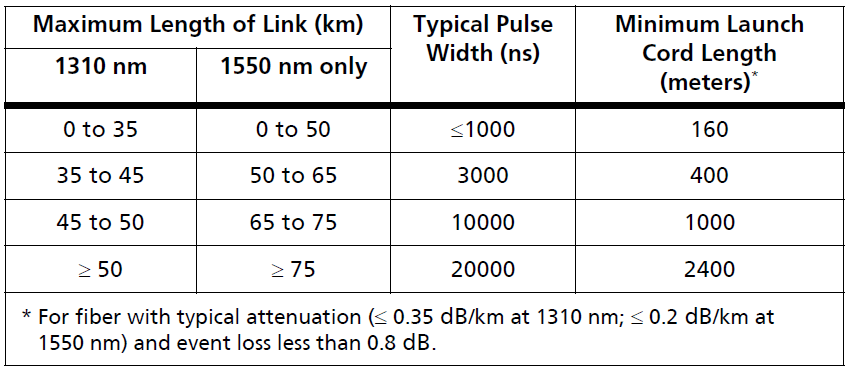 The Fluke Networks singlemode OTDR Launch Cords are 160 meters. If you need longer OTDR launch cords for the installation being tested (I.e. the links are longer than 35 Km), contact your cable supply.
All Videos in This Series