Import Results from LinkWare Live Account – LinkWare PC 10.x
LinkWare PC can import results SYNC'ed to LinkWare Live from Versiv/TFS test sets (DSX-5000, CertiFiber Pro, OptiFiber Pro). The rationale for doing this is to create a local backup of the test data, to view test data details, and to produce detailed test reports to provide to end customers.
IMPORTANT: Make sure your LinkWare PC software is at least version 9.6. Check Help, About LinkWare PC...
SYNC your results from Versiv/TFS to your LinkWare Live account.
Use the LinkWare Live Import button in the LinkWare PC menu bar.
Or click File, Import From, LinkWare Live.
Sign in with your LinkWare Live username and password.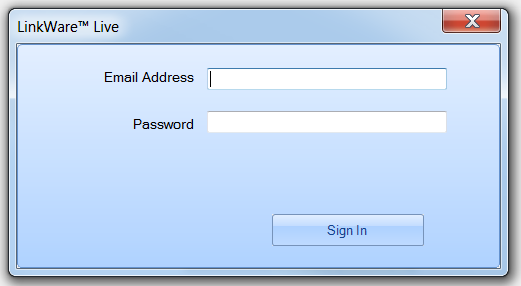 Choose the Project that contains your results. Multiple Projects? Ctrl + A to select all, click OK.
The Import Window is displayed. Import All Records or Select Records to Import; make your selection, and Import.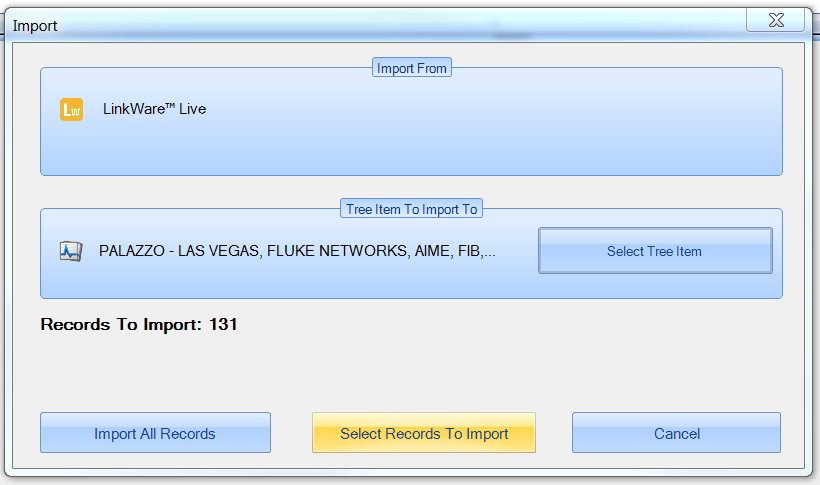 Final Step: Save the LinkWare PC Project file. File, Save As, and save the .flw project.
Now you can Export to PDF to produce detailed reports.