Invite an External User to a SubProject
You can invite External Users only to SubProjects. You do this by making them a Team Member on the SubProject.
From within the SubProject, go to TEAM MEMBERS and click ADD TO TEAM.

Click the External User selection
Type the email address of the user you wish to invite to the SubProject and choose the Role.
Click Add Team Member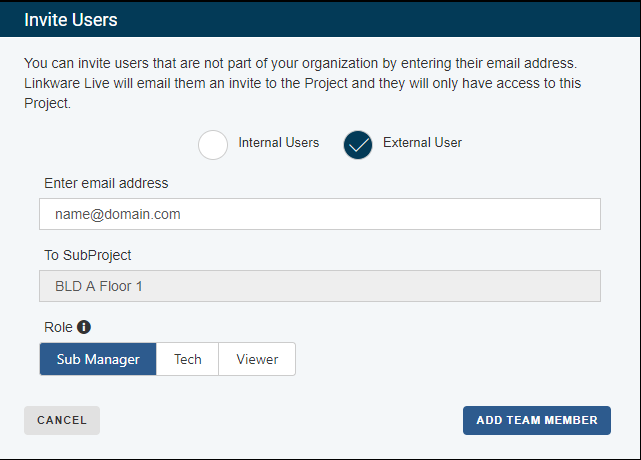 LinkWare Live sends an invitation to the person's email address. The email includes a link that lets the person accept the invitation and add the subproject to their LinkWare Live account. If the person does not have a LinkWare Live account, the email includes a link they can use to create one. When they accept the invitation, you will receive an email.