Give Feedback for LinkWare Live
LinkWare Live has a built-in Feedback suggestion box area. Giving feedback does not take the place of opening a support case with the Technical Assistance Center.
Sign in to LinkWare Live and click the Feedback link in the lower right corner of the LinkWare Live interface.
Enter your email address and comments. You can also highlight or use the pen to circle portions of the page.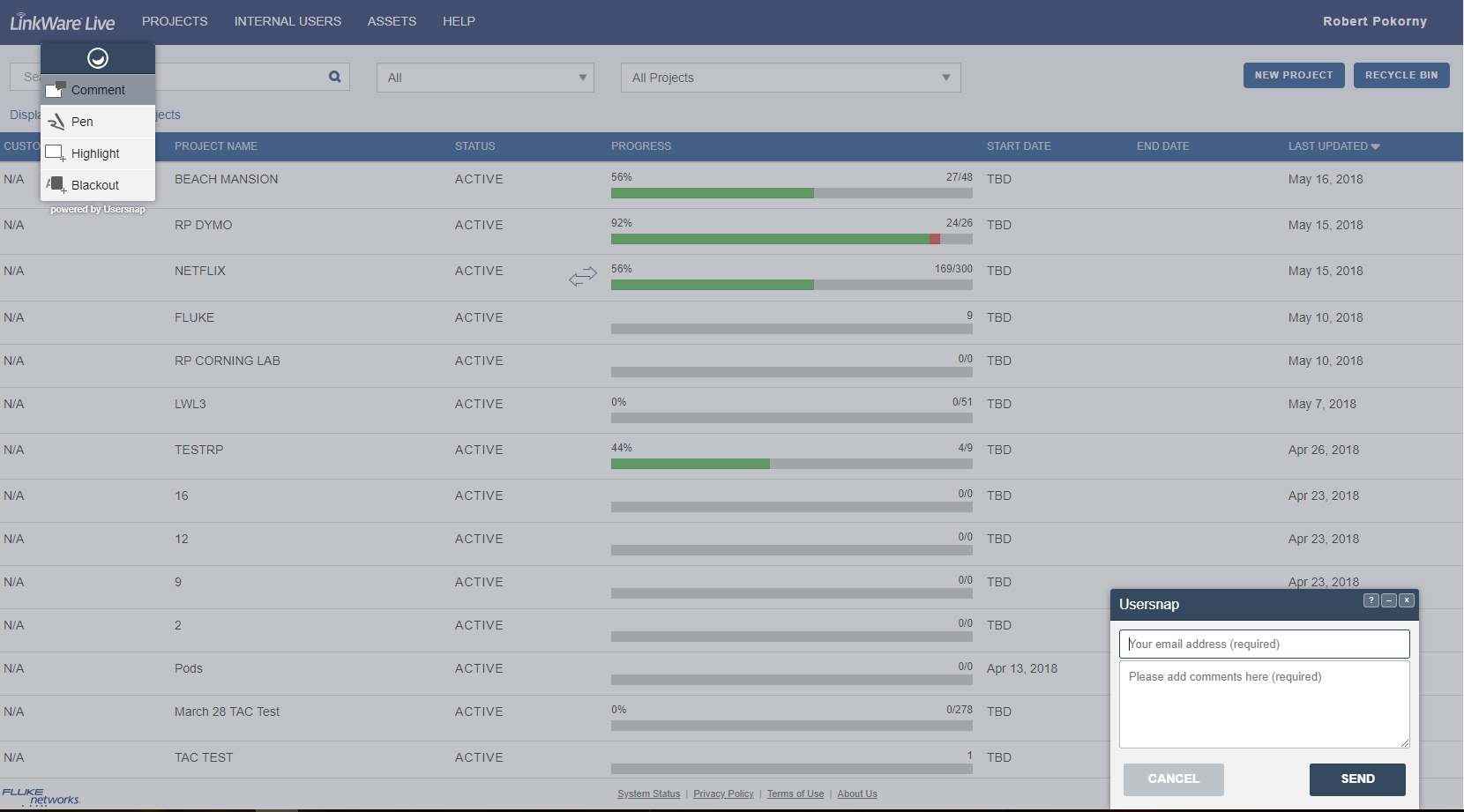 Click SEND. The LinkWare Live Engineering team monitors and responds to messages.