Generate Detailed Reports in LinkWare Live
Now in LinkWare Live, you can generate detailed reports from results in a project and all of its subprojects, or for results sets in individual subprojects. Make sure you enter enter the information for the report header.
Make sure the name in your profile is the name you want to show on the report. Tap your name in the upper-right corner, then tap My Profile to see and edit the name.
Make sure the information for your customer is correct. On the project's main page, tap SETTINGS to see and edit the customer's information.
You can also change Report Settings in LinkWare Live as you can do in LinkWare PC.
Make a test report for results in a subproject:
To generate a report from results within one subproject, tap on the subproject, then tap GENERATE REPORT. The report will contain all results in the subproject.
Make a test report for a project and all subprojects:
This test report includes all results that are not in subprojects. You can also include the results from all subprojects.
On the project's main page, tap the RESULTS tab.

To include results from all subprojects, tap the box next to "Include results from SubProjects."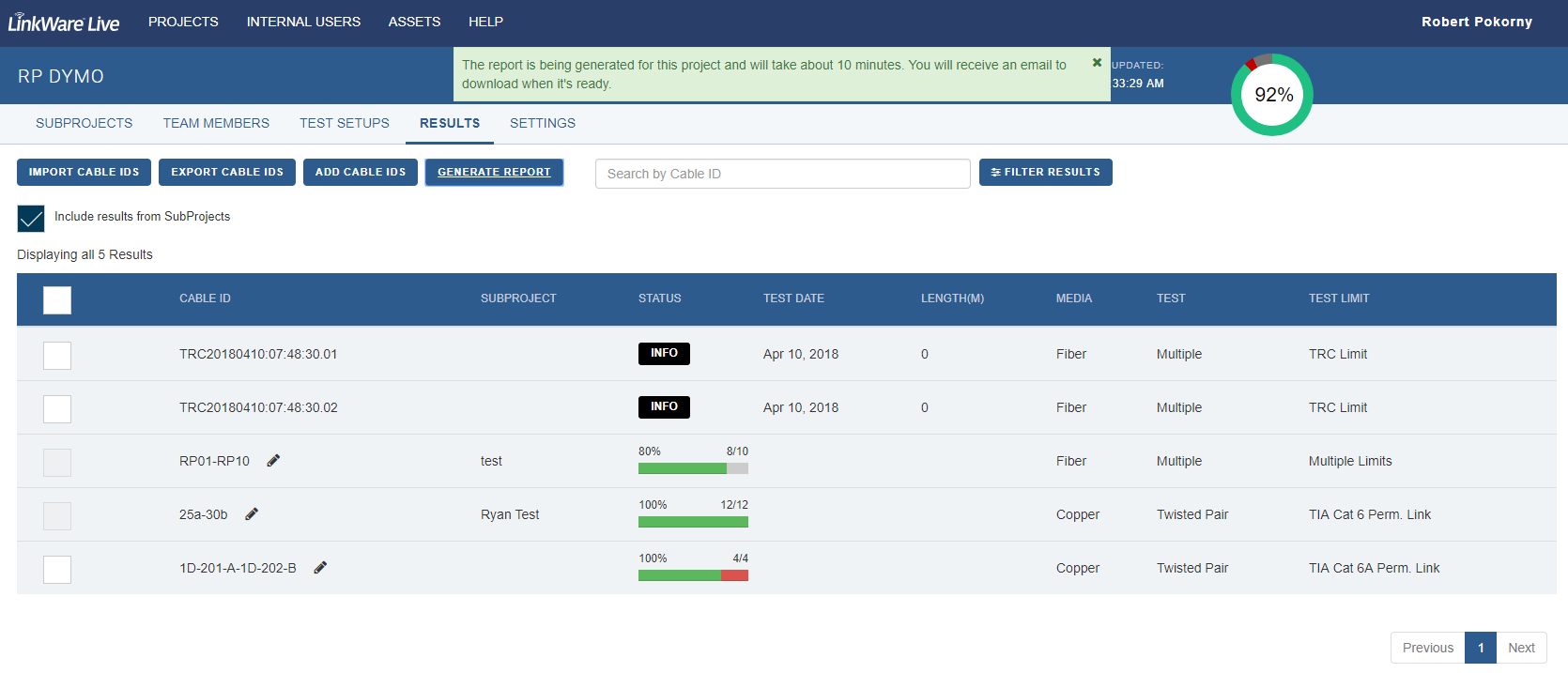 Be patient, this can take some time, depending on the number of results in the report.
You do not need to keep the browser window open for the report generation.
For large projects (over 1,500 results) we recommend do not run reports concurrently.
LinkWare Live sends you an email with a link to the PDF report; tap the link to open the PDF file.
The Report includes summary details for the results set (not shown in the example below) on the first few pages, followed by detailed report page(s) for each Cable ID result.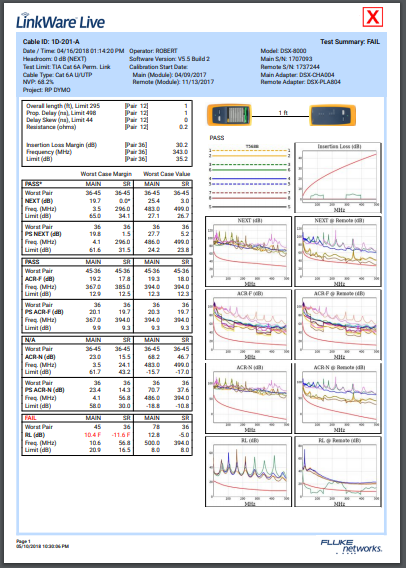 See also VIDEO: The Fastest Way to Generate Cable Certification Reports