Test limits for the FI-7000 FiberInspector™ Pro
The four pre-defined test limits found in the Versiv are from IEC 61300-3-35 Edition 2. An automated inspection to these limits takes ≈ 1.2 seconds.
To Select one of these limits, Tap the Test Limit > New Test, and choose FI-7000 - Fiber Inspector Pro for the Module, then SAVE.
Tap MORE and you will find the "Endface Limits" Limit Group.
Tap EndFace Limits.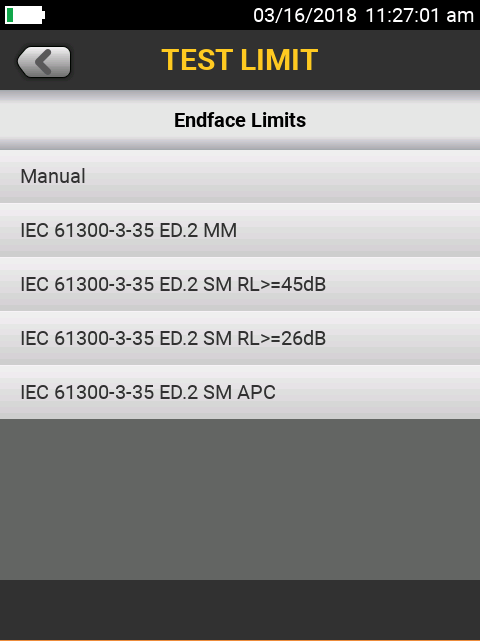 Manual is used for times where you will judge for yourself and grade the image as pass or fail.
For the other limits, the Grade button will change to Analyze (for the automated inspection), and running the Autotest will pass or fail the endface image per the criteria below.