Grade or Analyze an Endface Image
The end-user can Grade an endface image only if the Endface Limit chosen is "Manual." The tester automatically Analyzes and judges the cable against the IEC 613000-3-35 ED 2 limit chosen.
There are five test limits available under Endface Limits.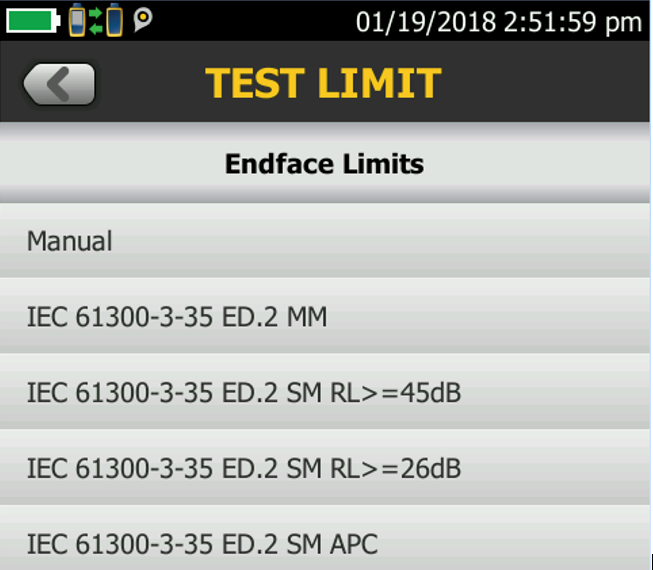 If you select Manual, you the end-user are grading the endface image based on what you see on the display. When you press Test, you will see a Grade button, which allows you to grade based on the visual quality you see.
After pressing Grade, you can select Fail, Pass, or Not Graded.
To certify to an endface to Industry Standards – IEC 613000-3-35 ED 2, you will need to select one of the IEC Test Limits. When one of the IEC test limits is chosen, instead of seeing the Grade selection you see for Manual grading, you will now see Analyze.

Pressing Analyze will grade the cable base on the Test Limit you selected.
Here is more detail on the IEC 61300-3-35 Endface Limits.