DTX-1800 Series Cable Analyzer End of Life for Accessories Parts
Fluke Networks no longer produces any mainframe units or accessories parts for DTX-1800 Series testers.
Fluke Networks launched the DTX-1800, and DTX-1200 CableAnalyzers in 2004. Fluke Service ended repair and calibration services as of June 30, 2018.
The DTX Series is replaced by the DSX CableAnalyzer Series.
Our Versiv Cabling Certification System does everything the DTX 1800 Series could do and more. It also supports all the latest standards, is easily upgradable to future standards, and can increase contractor profits on cabling jobs by up to 10%.
See all the reasons to switch to Versiv here.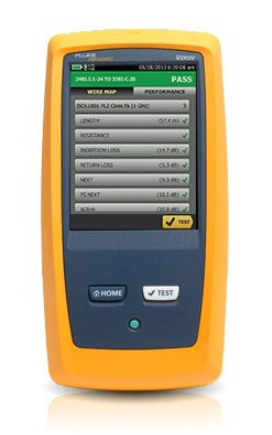 For models and ordering information, check the DSX Cable Analyzer Product Page
Related: Versiv Kit Configurator