Testing Wiring Blocks/IDCs - DSP, DTX & OMNIScanner - Legacy Information
*Please Note*
The following matrix for Testing Wiring Blocks/IDCs is considered legacy information only as the DSP-PMXXX personality modules and the DSX-PLA001 link adapter that accepted personality modules are no longer available to order.
We have experienced manufacturers suggesting the use of hybrid cables to test IDC connections, and these would be sourced from the IDC block manufacturer.
Please review this link for the Related Article:
Testing IDC (110) Block Connections with DSX CableAnalyzer
Always consult with the manufacturer of the connecting hardware to ensure that you certify the installation in agreement with their warranty requirements.
It is critical that you know the wiring code of the installation you wish to test. Unlike RJ45 test leads, IDC modules are color code specific.
If you are testing Category 5e IDC modules, DSP-PM10A or DSP-PM10B would normally be used. (Except ADC/KRONE)
If you are testing Category 6 IDC modules, please review the table below (Click on the Manufacturer for a photo).
DTX-PLA002 users will need to purchase the DTX-PLA001 in order to use these modules.

DSP-PM10 (SYSTIMAX®)


Back to table


DSP-PM11 (Belden/NORDX & Gerard Industries CP GigaPro)


Back to table


DSP-PM12 (PANDUIT)


Back to table


DSP-PM13 (SIEMON & Hubbell)


Back to table


DSP-PM14 (KRONE ULTIM8)


Back to table


DSP-PM15 (KRONE HIGHBAND)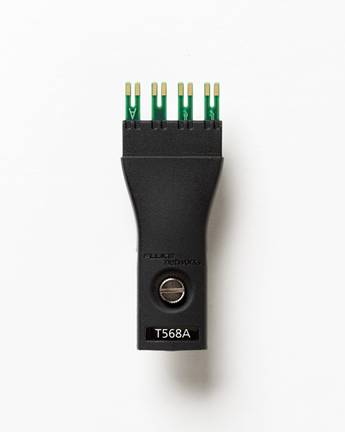 Back to table


DSP-PM16 (LEVITON/HellermannTyton)

For testing Category 5e modules, please use the DSP-PM10.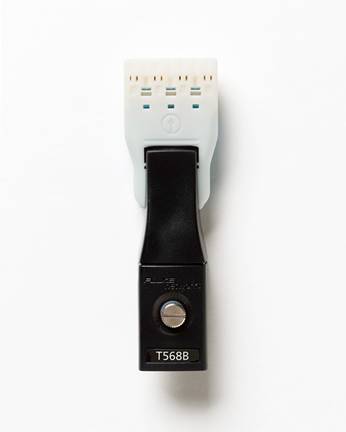 Back to table


DSP-PM17 (AMP/TYCO)


Back to table


DSP-PM19 (SYSTIMAX® VisiPatch® 360


Back to table