Voice backbone cable testing - DSX CableAnalyzer
The DSX-5000 CableAnalyzer is officially capable of testing links up to 150 m (490 ft.) However, reports from the field suggest you can do a simple Wire Map test on lengths up 320 m (1,050 ft.).
Go ahead and change your test limit to either "Voice 1-Pair" or "Voice 2-Pair". You will find these limits under the Application folder: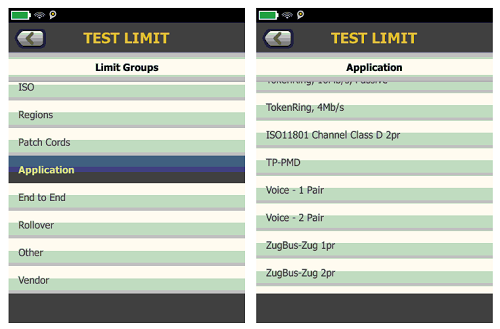 Then change the Outlet Configuration to match your Wire Map scheme. SAVE the setup, select it and run the test.
An example result is shown here: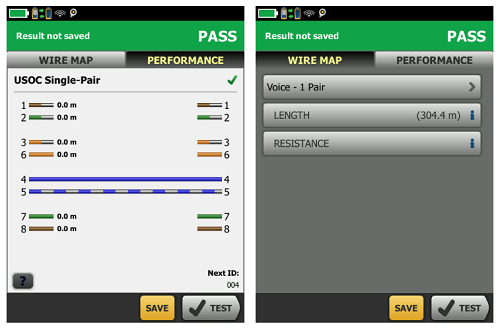 Only Wire Map can fail here. No test limit is applied to Length, Propagation Delay, Delay Skew or DC Loop Resistance.
Regardless of the Outlet Configuration selected, the tester will check the wiremap of the cable under test and display the results after Autotest is run. The tester compares the measured wiremap against the Outlet Configuration you chose in the test setup in order to determine whether the result is a PASS or FAIL.
All Videos in This Series