Resetting the DSX-5000, CertiFiber Pro & OptiFiber Pro to factory default
WARNING: This will delete ALL results and settings, there is no way to undo this.
This feature is for rental companies and locations where data is considered sensitive. It will not wipe out any information on a thumb drive attached to the Versiv (TFS) unit. If you have access to YouTube, you can watch how to do it here.

Tap Tools followed by Memory Status. Touch the parts of the screen in the order shown below: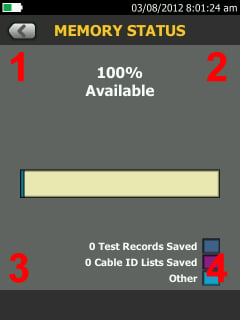 You will then see a Restore Defaults button appear.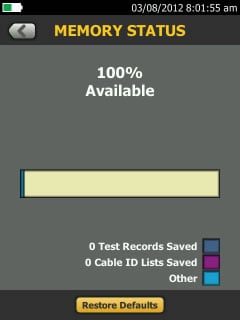 Tap this for a final warning about doing this: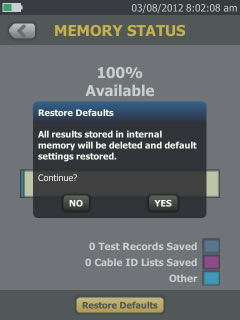 The Versiv (TFS) will then play a tune and reboot.
All Videos in This Series