CableIQ™ Qualification Tester Testimonials
Name: Tim Shadley
Title: Owner
Company: Wire-It Incorporated
I've become more efficient as a technician. It gives me a better picture holistically of what is going on. It has instilled confidence in me.
To give you a quick story, we went onsite to a customer's location. They were moving their office and he says, 'it's already cabled. We're going to use all the existing cabling.' I was able to go in and plug in my meter and look at it with the customer right there, and he says 'Well, they told me when I leased the space that it's already networked cabled.' We were able to identify which jacks works and see that whoever removed the previous network gear out of the office just went to the suspended ceiling and cut all their networking cabling. So, although the data jacks were there, and the customer was told that they worked, we were going to be re-cabling the whole office. I was able to identify that within about 3 minutes of walking in.
Initially I was intimidated by the cost of the device. I didn't think I could justify the usage of it. But since I bought it, it's saved me a lot of time. It's streamlined my process and the tools I carry in my bag. As far as the usability of the device – it's very simple to use. Very intuitive. I love it.
View Tim's Testimonial Video »
---
Name: Malaki Lewis
Title: Commissioning Officer
Company: Cinemassive Displays LLC
I chose CableIQ over the competitors because of its ease of use, its simplicity, as well as Fluke's customer service. I've never been in a situation in which something was going on with any of my Fluke equipment, especially my CableIQ, where I couldn't call customer service and be able to get on time help and service when I needed it. The product and the company that is behind it, is just amazing.
One of my funniest stories was I was out in the desert on a government site and we were trying to get a reading on a link on some cables that we were using to put together surveillance cameras and we kept using the older, another brand's, and we could never get it right. Every time we would go in to pull the readings, they would say we were fine and we were under the amount of link that we needed, but we just could never get the cameras to work. So, when I finally came onsite and was able to use the CableIQ, I put it on and found out we were 40' off of what we needed to do. Clients were a lot happier with that because we were able to relocate everything, and everything works. So I just love my tool.
I would recommend CableIQ to some who is on the fence if they're looking for something that will save them time, which is a great investment that they know they'll have for years to come. Something that can be really help them, especially with troubleshooting out in the field or even just basic installations. It's the most superior piece of equipment that you could have on the market as a technician.
View Malaki's Testimonial Video »
---
Name: David Mrazik
Title: Owner, Specialist in Home Automation and Networking
Company: David AV​
I don't go into a situation blind anymore. I'm confident that this is going to tell me something. I'm faster at what I'm doing. I'm most certainly more confident.
'What was life like before CableIQ?' I was blind. I didn't know what I was doing. I would go to a cable and have to go through different processes of elimination to make sure the cables were terminated properly. Since then, life is way better with the CableIQ.
I tell everybody, CableIQ, you gotta have one of these. Just invest in it. Just do it. It is the best way to go.
View David's Testimonial Video »
---
Name: Josh Taylor
Title: IT Client Support Specialist
Company: Future Digital 360​
I wanted to give my insight on the tool because I enjoy it so much. This literally made life so much easier with pulls and our ability to do more cable pulls than before we had the tool.
been able to troubleshoot customers' existing cables until we had this tool. I keep using the Fluke brand because the quality is there every time as well as the features.
---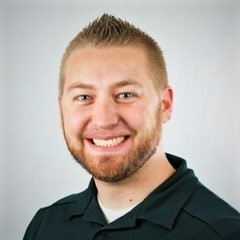 Name: Dalton Parker
Title: Chief Technology Officer
Company: TVS Pro ​​
This product will easily pay for itself in reducing your troubleshooting time alone.
Before we had the Fluke CableIQ Qualification Tester, we were constantly reacting to failures. We would be pulling cables; we would be terminating onsite. But until we had that notification from the customer, it was us reacting to those failures which resulted in additional site visits, additional truck roles, and additional time that we were paying for our technicians to resolve the issues.
It's significantly increased our success rate and overall customer experience is greater having these certified cables installed.
View Dalton's Testimonial Video »
---
Name: Anthony Asselta
Title: Director of Information Technology
Company: Kurt Weiss Greenhouses, Inc.​ ​​
The first time we used it we got our ROI back on the CableIQ.
Most of the testing I do is for intermittent troubleshooting issues. When you have an intermittent issue, you don't always know where to look first. Those intermittent issues are the biggest value add for me.
My problem before I bought the CableIQ was we were dealing with a cabling vendor that had strapped a large bundle of cable to a garage door, and when the garage door opened, all the cables were stretched. We saw a problem. But the cable vendor was testing with a basic tester and they didn't see the same issue as us. We bought the CableIQ and we found that the gigabit connection for our CAT6 cables was strained and had to be replaced. My cabling company disputed us heavily up until I gave them the full readout that I downloaded and sent over to them. The dispute ended right then and there.
So instantly, the first time we used it we got our ROI back on the CableIQ.
View Anthony's Testimonial Video »
---