Pro3000 Volume Control
When using the tone probe with the toner, rotate the volume knob towards the probe tip to make the signal louder.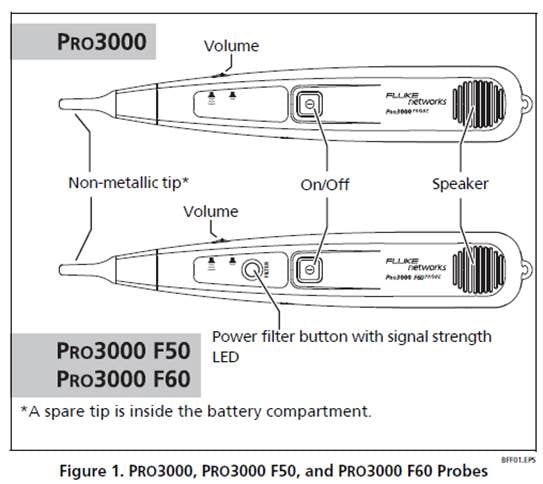 The probe has a 3.5 mm monaural earphone jack on its side. When you connect the optional earphone, the speaker is muted and you hear the tones in the earphone. The earphone lets you avoid disturbing people nearby.
When using the optional earphone, start with a low volume. Always approach wires cautiously to avoid loud tones in the earphone. Adjust the volume as necessary.