Pro3000 Replacing the Probe Tip
The Pro3000 / Pro3000 F50/F60 tone probes are highly inductive probes with amplified speakers, which make the signals transmitted by the Pro3000 toner audible. The non-metallic tip allows testing distribution blocks without disturbing other services. Though the tip is non-metallic, never touch the tip to exposed power sources such as electrical outlets.
In the event the Pro3000 probe tip is damaged or broken, the tip is field-replaceable by the user.
To remove the old or damaged probe tip, turn the probe tip counterclockwise a quarter turn and pull it off the tone probe assembly.
Each Pro3000 ships with a spare probe tip in the battery compartment of the tone probe assembly. Remove the battery door and retrieve the spare probe tip.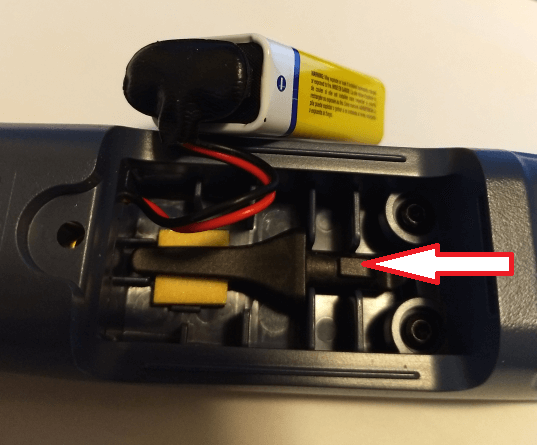 Connect the new probe tip to the probe assembly and turn clockwise a quarter turn until it stops.
You may order a replacement probe tip for Pro3000 through an authorized reseller of Fluke Networks products.
Pro3000 Probe Tip Item number 26100103
TAC Tip: When you receive the replacement probe tip, store it in in the battery compartment slot so your backup is ready when you need it.