Learn How Encircled Flux Makes Fiber Measurements More Accurate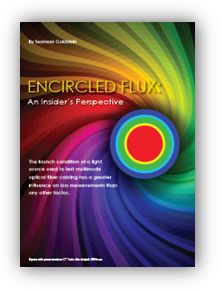 The launch condition of a light source has the greatest influence on loss measurements, and with light sources varying from supplier to supplier, it's no wonder that achieving a precise launch condition every time is difficult—until now.
Find out how defining launch conditions via encircled flux (EF) can reduce the variability in your link-loss measurements and how this emerging metric has become the most accurate, precise and consistent launch condition available.
Get your copy of this ICT Today article now!