Request a OptiFiber® Pro Series OTDRs Demo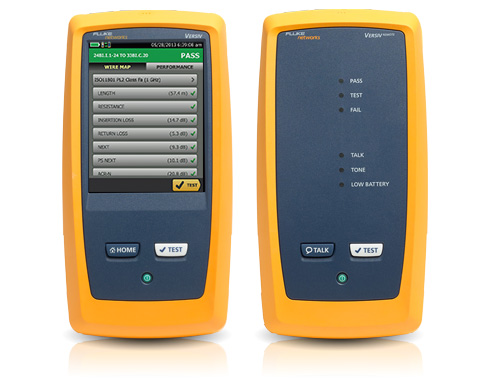 OptiFiber® Pro lets you quickly troubleshoot your fiber infrastructure without interpreting complex traces.
Core Capabilities:
Industry's shortest event and attenuation dead zones
SmartLoop OTDR enables automated testing and analysis of two fibers in a single test, eliminating the need to travel to the far end of the connection to perform tests.
Multiple wavelengths support a variety of applications: 850, 1300, 1310, 1490, 1550, 1625 nm.
Splitter detection for automated discovery of splitters. Up to 3 cascaded splitters may be found or manually configured.
Macrobend detection for automatic identification of bends.
Expert Manual Mode – simplifies experimentation which allows you to zero in on the part of the trace that interests you.
Ability to edit or add events – Add 0 dB events, such as perfect splices, not seen by the OTDR or change an event to the correct type: APC connector, a splice or loss event.
Span a portion of a link – allows you to select a segment of fiber for analysis within a longer segment. Span allows you to test only the portion for which you are responsible.
Stackable results and batch processing of traces. When testing many identical fibers at a time, batch processing allows users to look at multiple traces and stack them to spot differences and/or batch edit events quickly.
Sign up for a demonstration with no purchase or payment necessary! Just fill out the form and a Fluke Networks representative will call to schedule a demonstration. That's it!