The last OMNIScanner left the factory back in July 2005. We regret to say service and support ended July 2009. It's replaced by the Versiv familly of testers.

To edit a Circuit ID in the OMNIScanner, go into the Stored Autotest Results screen by pressing the Results Button (File Cabinet)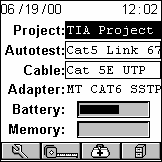 Highlight the Project folder that contains the Autotest and then press Enter to see the individual results.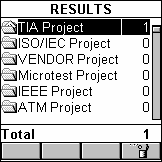 Highlight the individual test that you want to edit and then press the edit key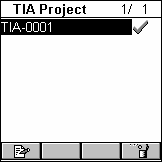 On the Edit Screen, highlight the Circuit ID and press Enter.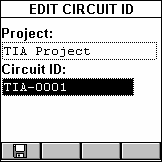 Begin editing the Circuit ID field using the OMNIScanner keypad.





You can erase a single character using the Erase A Letter button
or clear the entire field by using the Clear A Field Button
.

Once you have finished the editing, press Enter. Save the changes by pressing the Save button
. You can now exit the Results screen or edit another Circuit ID.