This product is no longer manufactured. We regret that we are unable to calibrate or repair your 650/652 LAN CableMeter.

1. Open up the HyperTerminal in Windows:





2. Enter a name as below:





3. Assuming you are connected to Com1, click OK as below: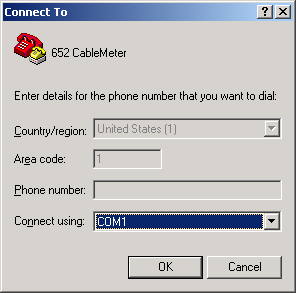 4. Now set the Baud Rate to 9600 as below: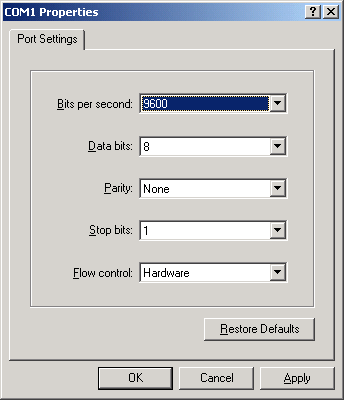 Then click OK.

5. Now click on Transfer > Capture Text:





6. Choose a name as below:





7. Click on Start then start the printing from the 652 CableMeter. Please make sure the 652 is also set to 9600 Baud. You will then see the report on your PC.