Click on tool sets below to learn more

Pro3000™ Analog Tone and Probe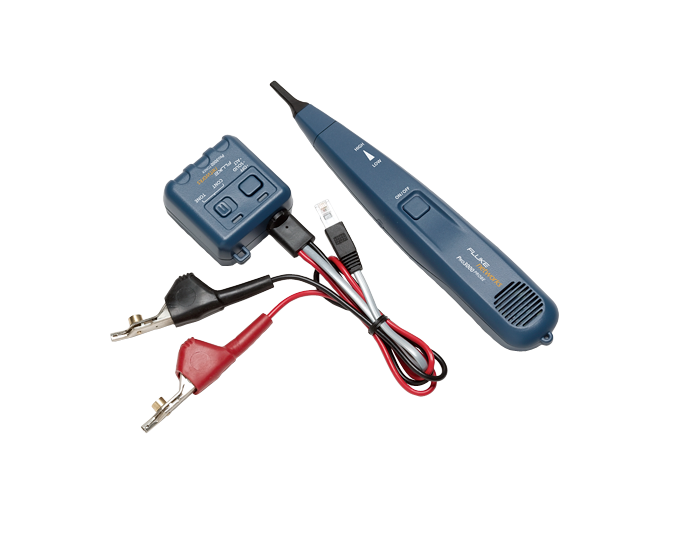 Pro3000 Analog Tone & Probe Kit traces wires.
Tone and trace wire on non-active networks.
Identify exact pair with SmartTone™ technology and five distinct tones
Different tones when pairs are shorted
Loud speaker on Probe makes the tone easier to hear through drywall, wood, and other material
Angled bed-of-nails clips allow easy access to individual pairs and RJ-11 easily connect to telephone jacks ̶ no need for adapters
| | | | |
| --- | --- | --- | --- |
| Most Popular | Models | Description | Buy Now |
| | 26000900 | Pro3000 Analog Tone & Probe Kit, includes Pro3000, Angled bed-of-nails clips for individual pairs/RJ-11 connector for use on telephone jacks and case | |

TS®100 Cable Fault Finder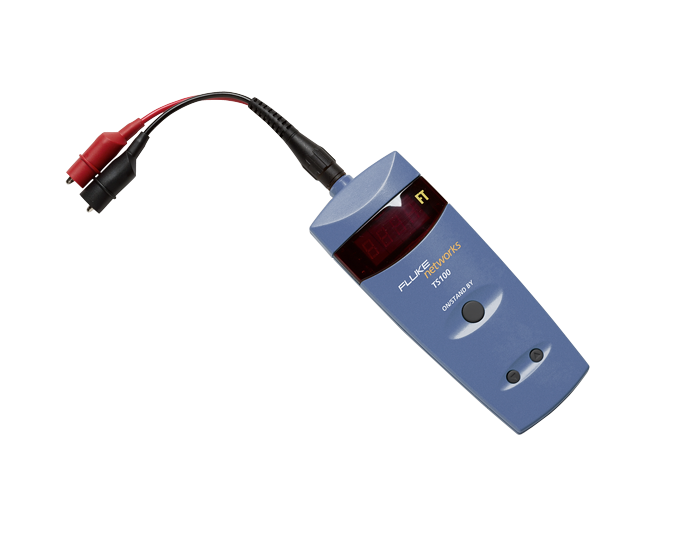 An easy-to-use cable fault locator and tone generator for telephone applications.
Measure cable length on spools
Detect bridge taps in telephone circuits
Identify pairs with Smart Tone generation technology
Identify and locate distance to opens and shorts
Works on any two or more conductor cable up to 3,000 feet (915 meters)
Additional line cord options available for coaxial cable (F-connectors) and other applications
| | | | |
| --- | --- | --- | --- |
| Most Popular | Models | Description | Buy Now |
| | TS100-PRO-BT-TDR | TS100 Kit with bridge tap detection, case, BNC to Angled Bed of Nails (ABN) line cord | |

A three-in-one—TDR, toner and pair identifier—premium, VDV test set. Ten testing functions include:
TDR – find cable length measurement and locate faults on virtually all types of cable including twisted pair, coaxial, and parallel conductors
Toner – five separate tones for fast and easy differentiation between multiple wire pairs
SmartTone® – short the correct pair and tone changes for exact pair identification
Data indication – warns when data is present on the line
Voltage indication/measurement – identifies potential line problems
Current (mA) indication/measurement – verifies sufficient line current
Caller-ID with Call Waiting CID – verifies functional service
DTMF Digit Grabbing – isolates faulty customer premise equipment
Detects dial tone, places and receives calls
Other line code types available
| | | | |
| --- | --- | --- | --- |
| Most Popular | Models | Description | Buy Now |
| | TS54-A-09-TDR | TS54 PRO LCD BUTT-IN TEST SET with TDR, Angled bed of Nails (ABN) WITH PIERCING PIN | |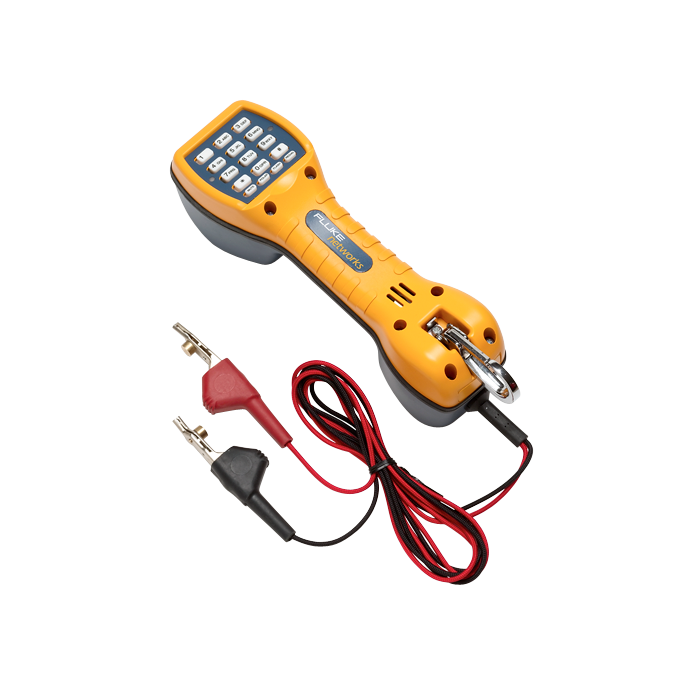 The TS30 features the latest in test set case design, at an affordable price.
High impedance DataSafeTM operation in monitor mode
DropSafeTM reliability passes 20-foot drop test
RainSafeTM protection in severe weather conditions
Mute switch
Last number redial
Audible ringer for callbacks
Other line code types available
For more information about TS® 100, click here.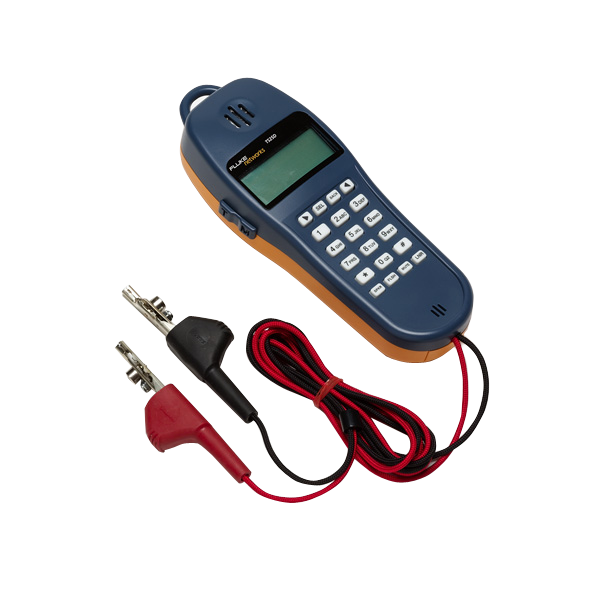 The TS25D features data lockout and lockout override, and a large LCD.
Caller-ID and Call Waiting Caller-ID
Amplified speakers for hands-free monitoring
Data lockout and data lockout override
Tone generator for wire identification
Talk battery to power voice conversation on dry (non-powered) lines
Easy to read oversized liquid crystal display
Other line code types available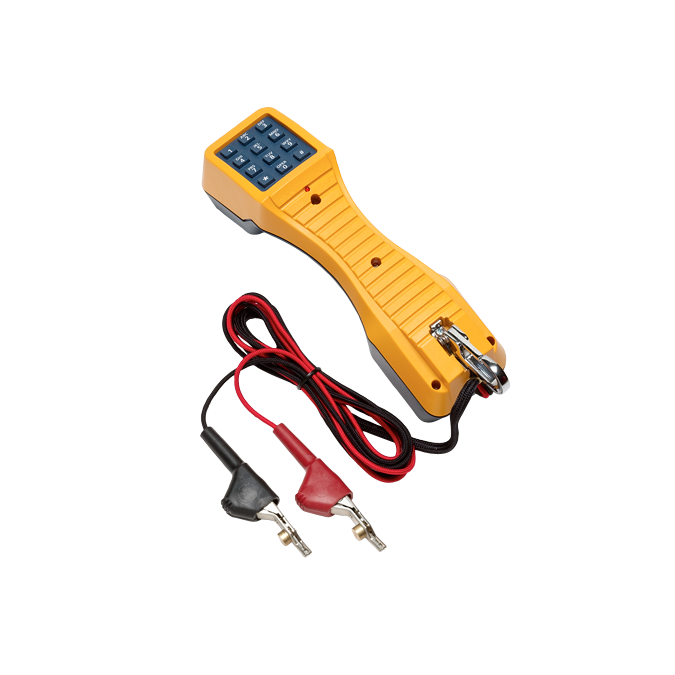 TS19 features DataSafe™, Tone or Pulse operation, Talk/Monitor capabilities and last number redial.
High impedance DataSafe™ operation in monitor mode
Tone (DTMF) and pulse operation
Last number redial
Polarity indication in talk mode
| | | | |
| --- | --- | --- | --- |
| Most Popular | Models | Description | Buy Now |
| | 198000003 | TS19 TEST SET WITH BANANA JACKS TO Alligator Clips | |